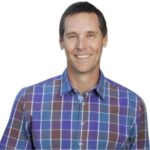 Warehouse automation: from no bots to robots
For podcast #89, I am pleased to welcome Craig Malloy. Craig is the CEO of Vecna Robotics, the leader in flexible material handling automation. Craig has more than two decades of experience founding, scaling and leading global companies in venture capital, publicly traded and private equity environments, including Lifesize, Bloomfire and ViaVideo. Before entering the corporate world, he served as a Lieutenant, Surface Warfare Officer and Nuclear Weapons Officer in the United States Navy. Craig holds a bachelor's degree from the United States Naval Academy and a Master of Business Administration from the University of California, Los Angeles Anderson School of Management.
What is happening at Vecna, can you give our listeners an update?
What does a Vecna robot look like?
What are your customers and prospects' pain points?
Is there a key industry that you are serving, a bulls eye customer?
You went to a trade event recently and took some polls of the visitors. Can you tell me a bit about what the question was and what you learned?
I am a warehouse owner or manager and I want to put robotics or automation in. How do I go from no bots to robots? What are the steps?
Who are the stakeholders? CEO, CFO, Plant managers?
How do you sell the robots?
USE Cases, typical and unusual?
What does the ROI discussion look like, has it changed with our complex labor situation?
How important is data to your customers and prospects?
You produce locally, correct?
Has supply chain affected production of bots?
You are located in Boston area, a very competitive industry for robotics. Is it challenging to keep talent and for what positions are you hiring?
Did we forget anything?
When you are not knee deep in autonomous robots, what do you like to do?
How can people get a hold of you?
To find out more about Vecna Robotics If you would like to reach out Craig Malloy, here is his LinkedIn profile can also reach out at him and his team at (617) 444-9263
Enjoy the podcast. Thanks for subscribing, thanks for listening.
Regards,
Jim
Jim Beretta
Customer Attraction Industrial Marketing & The Robot Industry Podcast
Thanks to our partners: A3 The Association for Advancing Automation and PaintedRobot.
If you would like to get involved with The Robot Industry Podcast, would like to become a guest or nominate someone, you can find me, Jim Beretta on LinkedIn or send me an email to therobotindustry at gmail dot com, no spaces.
Our sponsor for this episode is Ehrhardt Automation Systems. Ehrhardt builds and commissions robotic turnkey automated solutions for their worldwide clients. With over 80 years of precision manufacturing they understand the complex world of automated manufacturing, project management, supply chain and delivering world-class custom automation on-time and on-budget. Contact one of their sales engineers to see what Ehrhardt can build for you at info@ehrhardtautomation.com
Keywords and terms for this podcast: Craig Malloy, Vecna Robotics, #fromno-bottorobot #therobotindustrypodcast