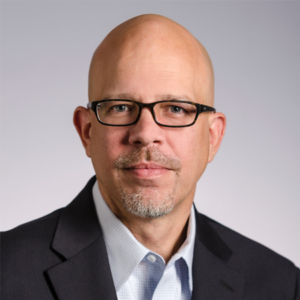 Chris Tur is President & CEO of Roboworld. He is a Robotic protection expert, patent holder and a TEDx presenter and a really interesting guy. Chris has worked in marketing for GE Aviation, business operations for GE Energy and Global Product Manager for GE Lighting. He has been involved in protecting robots for over 30 years and now has expanded to protecting robot teach pendents.
In this edition of A3 the #robotindustrypodcast we talk about:
Why protect robots?
What are we protecting?
Protecting teach pendants (which are very expensive to replace) with Pendant Armour
Becoming a fabric expert to protect robots and robot seals
What are the worst environments that Roboworld has designed protection against?
Flowing air into a robot suit
Technical materials that get used include Kevlar, Hypalon, Norfab (Aluminized Kevlar), Teflon,
Environments and elements that Roboworld protects against: Splatter, slurry, slag, heat, cold, humidity, sandblasting, abrasives, investment casting, bacteria, caustic wash downs environments and even corrosion inhibitors.
Thanks to our Chris, and our partners, A3 The Association for Advancing Automation, PaintedRobot and our sponsor, Ehrhardt Automation Systems. If you would like to find out more about Roboworld, here is the link to their site: https://roboworld.com/ and you can find them on LinkedIn at https://www.linkedin.com/company/roboworld/
Enjoy the podcast!
Jim Customer Attraction | The Robot Industry Podcast
If you would like to get involved with The Robot Industry Podcast, would like to become a guest or nominate someone, you can find me, Jim Beretta on LinkedIn or send me an email to therobotindustry at gmail dot com, no spaces.
Our sponsor for this episode is Ehrhardt Automation Systems. Ehrhardt Automation builds and commissions turnkey automated solutions for their worldwide clients. With over 80 years of precision manufacturing they understand the complex world of automated manufacturing, project management, supply chain management and delivering world-class custom automation on-time and on-budget. Contact one of their sales engineers to see what Ehrhardt can build for you at info@ehrhardtautomation.com
Keywords and terms for this podcast: Roboworld, robot suits, robot protection, robot covers, robot jackets, teach pendant protectors, Pendant Armour, Ehrhardt Automation Systems, Jim Beretta, A3 #therobotindustrypodcast.