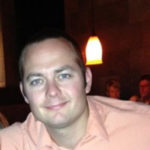 Welcome to podcast #63. Chad Ramsey is the Director of Automation for Ehrhardt Automation Systems. He often talks about #test, #quality, #assembly, #automation, and #processimprovement. Chad is also an expert in automated press integration.
Some of the questions that I ask Chad:
I know it sounds like an obvious question, but why do companies want to reduce risk?
What are the most common ways that manufacturers can reduce the risk in automation?
What can you do with your staff to reduce culture issues, esp if they have never been exposed to automation.
Let's dig into the specification document. Perhaps you are a manufacturer and have no idea how to start? What do you do?
What is an engineering study, and how do you approach it? Who owns the IP and why/how can this save money for automation?
How much does an engineering study cost?
We have spoken before about project management when it comes to automation. How important is this before the project gets let?
Legal NDAs etc, as long lead time items.
Enjoy the podcast.
Regards,
Jim
Customer Attraction Industrial Marketing & The Robot Industry Podcast
Thanks to Chad and our partners, A3 The Association for Advancing Automation and PaintedRobot.
If you would like to find out more about Ehrhardt Automation Systems, check them out on their website, on LinkedIn and to get a hold of Chad, here is his LinkedIn profile.
If you would like to get involved with The Robot Industry Podcast, would like to become a guest or nominate someone, you can find me, Jim Beretta on LinkedIn or send me an email to therobotindustry at gmail dot com, no spaces.
Our sponsor for this episode is Ehrhardt Automation Systems. Ehrhardt Automation builds and commissions turnkey automated solutions for their worldwide clients. With over 80 years of precision manufacturing they understand the complex world of automated manufacturing, project management, supply chain and delivering world-class custom automation on-time and on-budget. Contact one of their sales engineers to see what Ehrhardt can build for you at info@ehrhardtautomation.com
Keywords and terms for this podcast: Ehrhardt Automation Systems, reducing risk in automation, Chad Ramsey, concurrent engineering study, risk assessment, proof of concept, engineering study, communication, project management.