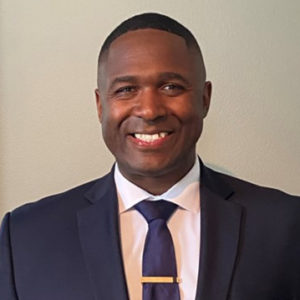 Festo is a leader in the design and manufacture automation components that supports manufacturers, the automation industry and machine builders around the world. What you might not know is they also produce solutions, equipment and advice for the education space. Festo Didactic was established in 1965 to address this market.
Ted Rozier, is the Director of Engineering of Festo Didactic. Ted is a big believer in Industry 4.0, and volunteers with enabling organizations such as ARM, the Robot Industry Association, AMT and the Ohio Manufacturing Association.
FESTO Didactic employs almost 1,000 employees (out of the 20K workforce) with a focus on the education side of automation, think high schools, grade schools, and community colleges.
FESTO doesn't just supply schools the products from a catalog, as we all know automation just doesn't come one-size-fits-all. FESTO Didactic creates custom automation systems and has a solution center that is purpose built to engage, and educate and they invite educators to visit.
During the podcast we talk about:
Trends in automation
IT and OT, Industry 4.0, MES and Road Mapping
Youth and employability
Demo units for industry-ready training
Getting the right products into schools that support specific curriculum
System approach of designing a system for educational purposes
Collaborative robotics, industrial robots, AMRs and standards
Use cases: CRIQ system build in Montreal that supports R&D
And a production and data system with personalized product manufacturing
Funding, micro credentials, curriculum and the importance of certification
If you would like to get in touch with FESTO Didactic you can find Ted at ted.rozier@festo.com or on LinkedIn, https://www.linkedin.com/in/ted-rozier-43028213/
Thanks to our partners, A3 The Association for Advancing Automation and Painted Robot.
Enjoy the podcast,
Jim / Customer Attraction & The Robot Industry Podcast
Our sponsor for this episode is Ehrhardt Automation Systems. Ehrhardt builds and commissions turnkey automated solutions for their worldwide clients. With over 80 years of precision manufacturing they understand the complex world of automated manufacturing, project management, supply chain management and delivering world-class custom automation on-time and on-budget. Contact one of their sales engineers to see what Ehrhardt can build for you @ info@ehrhardtautomation.com