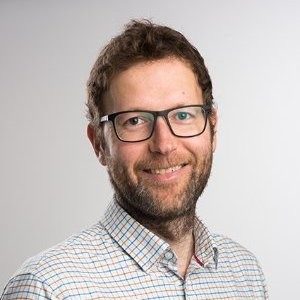 For this edition of #TheRobotIndustryPodcast, I get a chance to interview Henrik Schumann-Olsen from Zivid, an industry leading 3D camera manufacturer from Oslo, Norway.
Henrik is an experienced founder with a demonstrated history of working in the industrial automation industry. Leading 3D vision company Zivid from incubation at SINTEF (Scandinavia's largest independent research organization) to a fast-growing company in the 3D robot and automation field internationally. He is seasoned and awarded senior researcher in Machine Vision, Pattern Recognition, 3D Cameras, Optics, Robotics, Programming and Parallel Processing.
He graduated from Norwegian University of Science and Technology (NTNU) in Engineering Cybernetics (Robotics).
In our podcast recording, we talk about the ongoing need for bin picking and sorting and the fact that logistics companies like Amazon are hiring thousands of workers every day, so this automation challenge is not solved.
We talk about the challenge of both building hardware and software for industrial automation environment, which is very hard on optics and vision systems.
We discuss point clouds, vision, structured light, shiny objects, special lenses, coatings, accuracy, noise, and precision. We chat about mounting cameras on robot arms, on-arm versus a fixed-mount and the importance of keeping the camera in a small form factor.
If you would like to learn more about Zivid, you can check them out on https://www.zivid.com/ and on LinkedIn at https://www.linkedin.com/company/zividlabs/ or https://www.linkedin.com/in/zivid/
Key words for this podcast: 3D color cameras, bin-picking, piece picking, machine tending, logistics, warehouse, manufacturing automation.
Thanks to our partners, A3 The Association for Advancing Automation and PaintedRobot.com
Enjoy the podcast,
Jim / Customer Attraction & The Robot Industry Podcast
Our sponsor for this episode is Ehrhardt Automation Systems. Ehrhardt builds and commissions turnkey automated solutions for their worldwide clients. With over 80 years of precision manufacturing they understand the complex world of automated manufacturing, project management, supply chain management and delivering world-class custom automation on-time and on-budget. Contact one of their sales engineers to see what Ehrhardt can build for you at info@ehrhardtautomation.com.